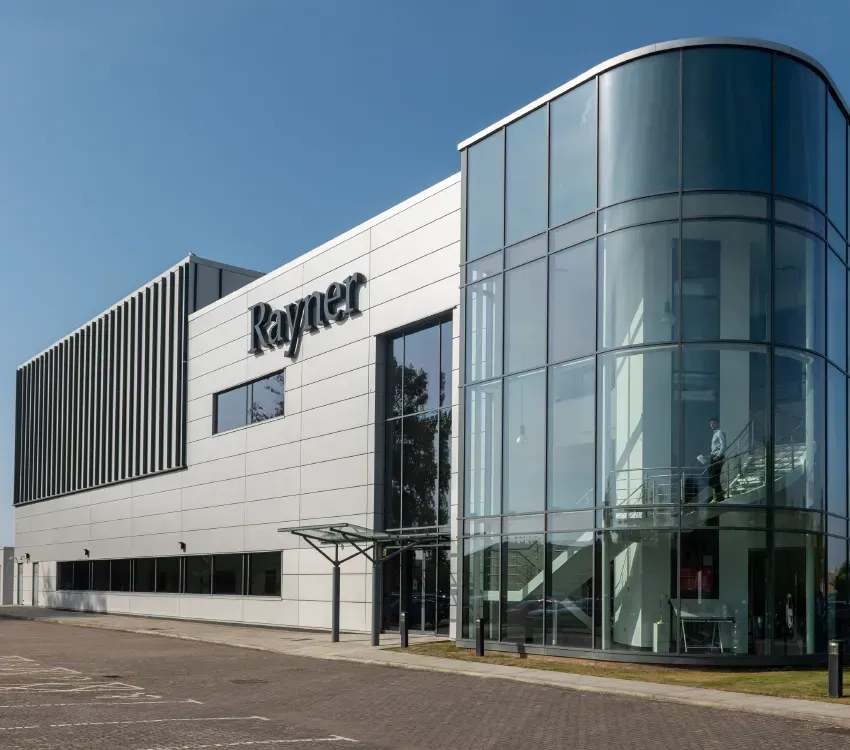 A British company and the only manufacturer of intraocular lenses in the UK
Rayner is leading the way in ophthalmic innovation with IOLs and ophthalmic solutions designed to provide surgeons and patients with the best visual outcomes. When Sir Harold Ridley designed the World's first IOL in 1949, he chose Rayner to manufacture this ground-breaking invention.
With more than 70 years of continuous growth and experience, we now sell to over 80 countries. Our mission is to deliver innovative and clinically superior ophthalmic products that consistently respond to the expectations of our global customers and reward the profound trust placed in us to improve sight and quality of life.
Rayner has a broad portfolio of products across the patient pathway, including monofocal and premium Intraocular Lenses (IOLs), a full range of Ophthalmic Viscosurgical Devices (OVDs), a family of Ocular Surface Disease (OSD) solutions and RayPRO, our recently launched patient outcomes digital platform.
Rayner's state-of-the-art global headquarters and manufacturing plant are in Worthing on the South Coast of the UK. Rayner also has regional offices in over 10 countries around the world.
​
We keep our promises

We are passionate about new ideas

We support each other
Our Timeline
From our founding year back in 1910 right up to the present - see our rich history of innovation.
​